Featured Project: West Elm in Campbell, CA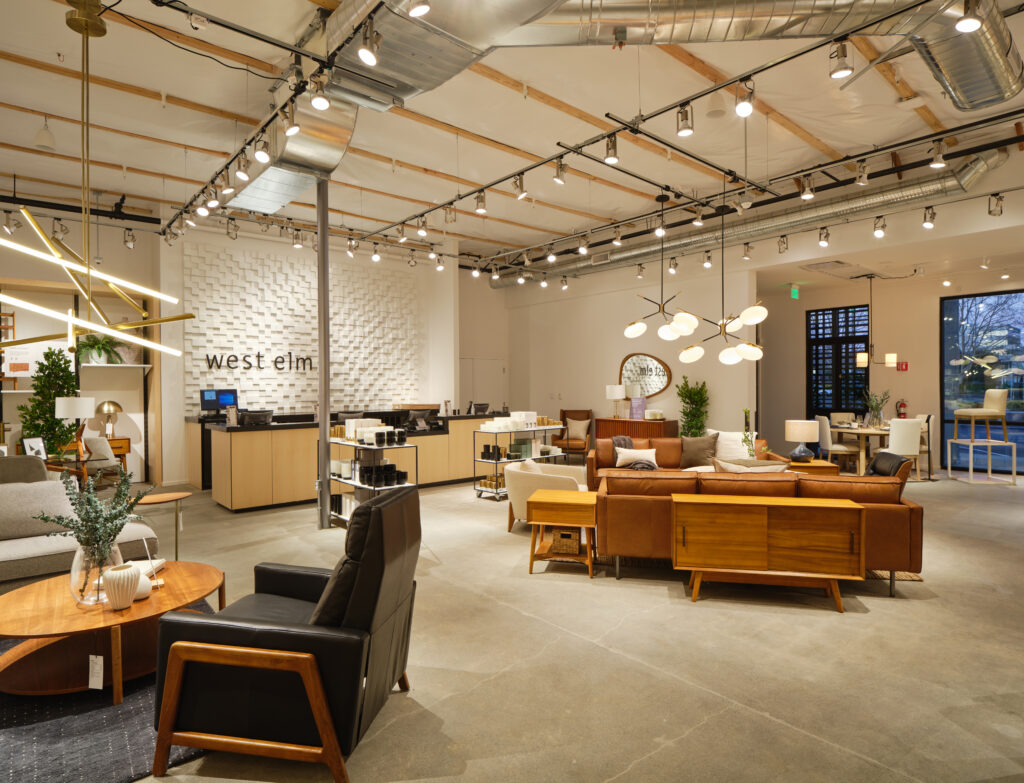 This West Elm store in Campbell, California, was a design-build project recently completed by an SMC team led by project manager Curt Garner and jobsite superintendent Bob Coon. This space is in an outdoor retail shopping center originally built in 1962 and had sat empty for four years prior to this build, so was definitely in need of a refresh and code compliance updates. 
The team overcame many unavoidable obstacles, like removing many layers of previous remodels, record rain in the area, and delayed inspections. Bob Coon took personal control of all finishes and worked wonders with the client and the building, working through the wettest California weather in decades, usually 7 days a week for almost 7 months, and turned over a beautiful store!
Special features include the aluminum metal MOZ panels installed over the stucco columns as an accent to the building, wood lattice covering the blackened steel loft area, ground and matte finish on the 50 year old concrete floor, and two expansive stockrooms.
This is the fourth West Elm project SMC has completed, and we have enjoyed a successful 5 year relationship with the client building new WSI stores in all their brands, and remodeling many existing stores every year.